Hello Dear Steemians and SteemThat.com Users,
Today I wanted to show you in some quick screenshots
How you can purchase some Steem That Token in simple steps and within two minutes.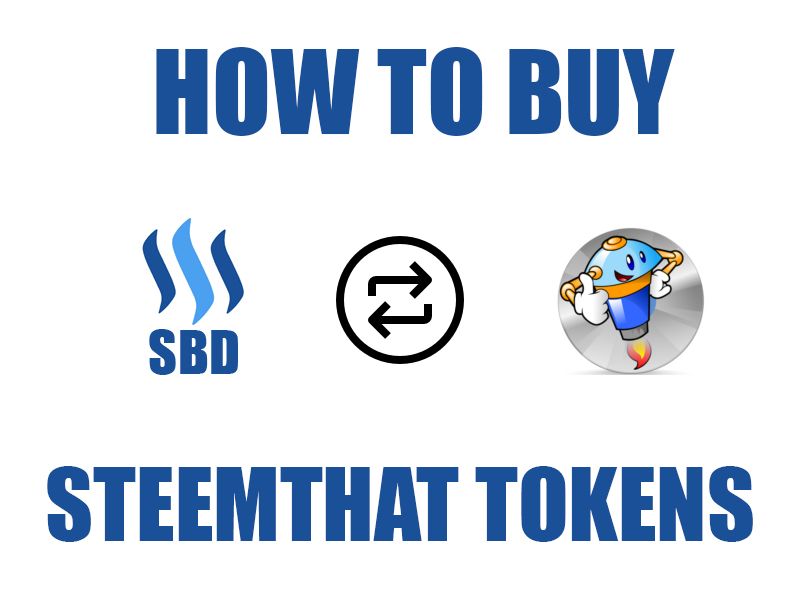 First you need to go to the Buy Token -Page on SteemThat.com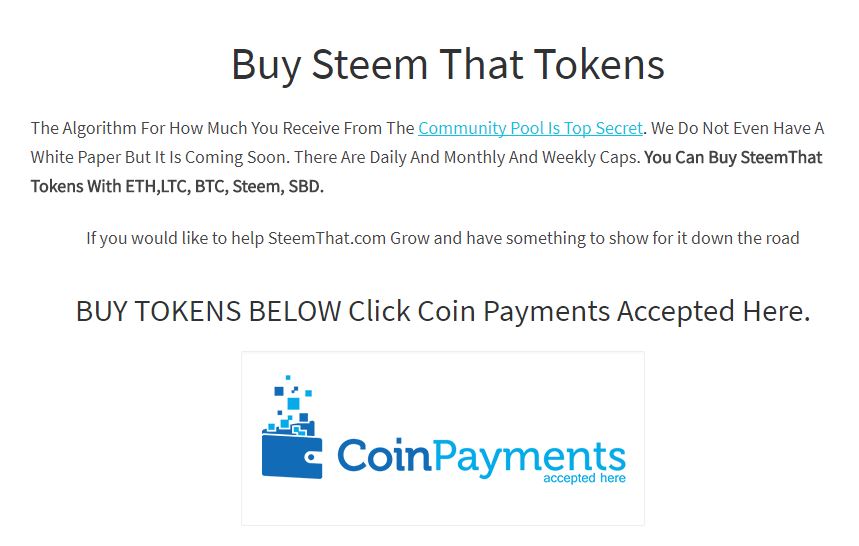 Then click on the Coinpayments Button
Type in your credentials or login with your Coinpayments.net Account.
Choose how many tokens you would like to purchase.
Choose with which coins you would like to pay (I used SBD for my test) or choose to use paypal for payment.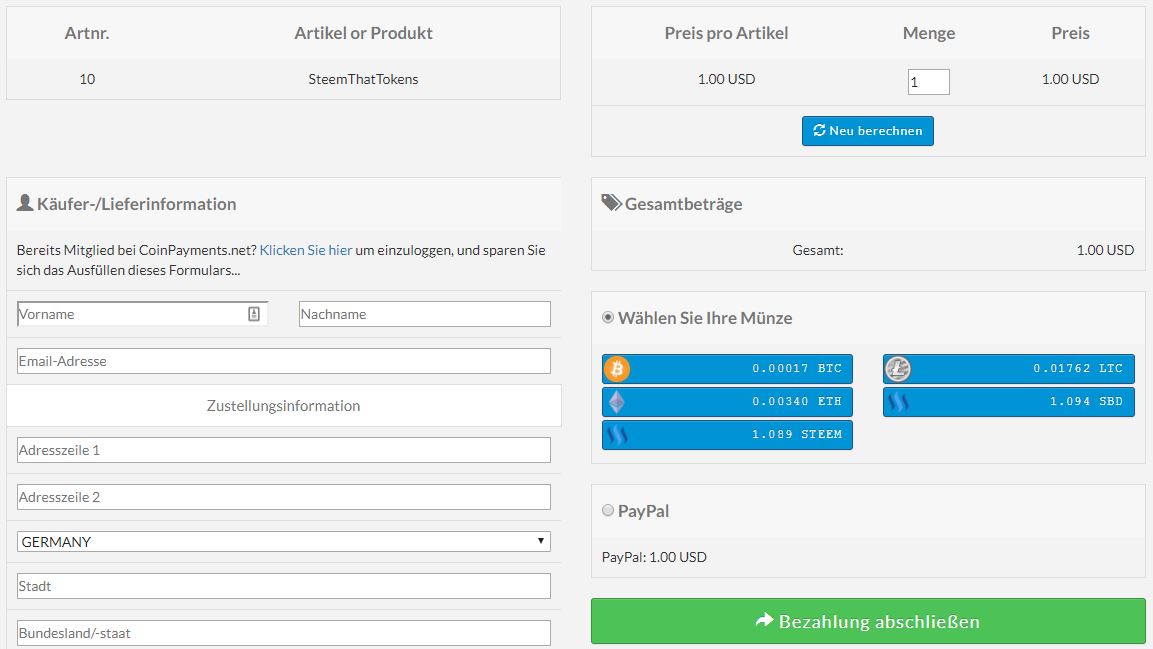 You will get redirected to a page like this one, where you will find the user @coinpayments.net and a memo "XYZ"(it will get generated for every new transaction).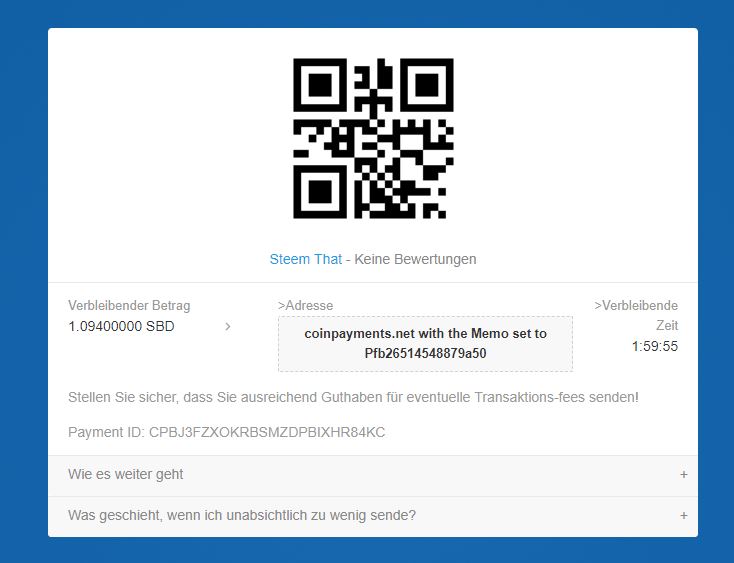 Now go to your steemit.com wallet page and click on transfer, and send the amount from the last page including the memo to @coinpayments.net.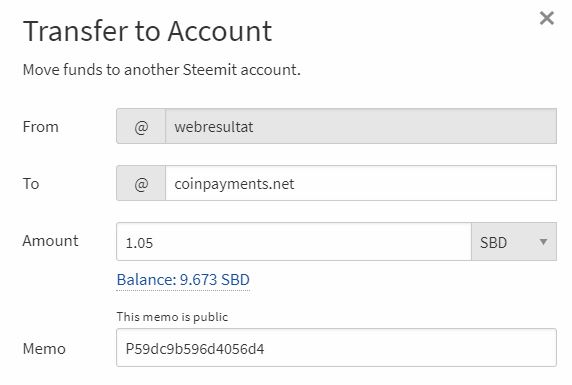 After verification SteemThat Staff will contact you.
SteemThat Tokens Are Not Tied To The Steemit Blockchain And Are Not Backed By Traditional Mining.
There will be a whitepaper coming soon. Check out SteemThat.com for more Information
Created by @webresultat for @steemthat

Feel free to give some feedback. I hope you enjoyed this post.
So kindly follow me @webresultat , upvote, comment on and resteem this post if you found it helpful.