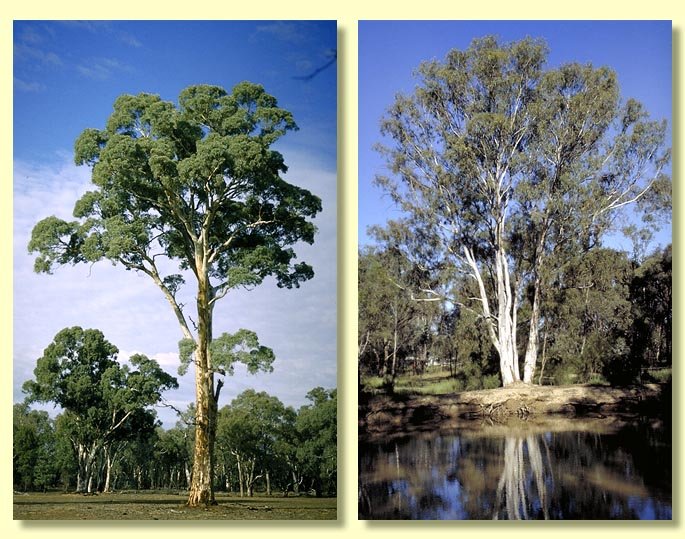 Its botanical name is Euclyptus camaldulensis . It is a fast growing specie. It must be grown in water logged soils. It evaporates much of the under ground water.
It has many benefits, which i will elaborate one by one as follows:
It is a fast growing plant specie which is able to provide early income to farmer.
Its propagation is easy and only from seed.
Its seed is sown in polythene tubes then then seedling is shifted where ever needed.
It can be grown as a shelter belt to save crops and fruits from wind storms.
It saves the soil from wind erosion.
It can be grown in water logged soil because it removes excessive from the soil and water logged conditions of the soil removed.
It can be grown as a thick plantation as a thick forest.
Its wood has many uses.
Its wood is used in making crates/boxes for fruit packing and fruit remains safe under these crates or wooden boxes made by the Eucalyptus camaldulensis  wood.
It provides early earning to the farmer because it is a fast growing specie.
Its environment friendly  and mitigate the climate change effect of global warming and it reduces the carbon dioxide concentration as it is used in photosynthesis.
It can be gtown near road sides.
It can be grown near railway lines sides.
It saves road and railway lines sides from shifting of sand dunes when these roads and railway lines passes through sandy desserts, there fore its plantation  is most use full.